16–17 OCT 2020, Helsinki, Finland
7-8 MAY 2021, Amsterdam, the Netherlands

BECOMING A RESILIENT BEING
16–17 OCT 2020, CABLE FACTORY, HELSINKI, FINLAND
"That which does not kill us makes us stronger."
– Friedrich Nietzsche
Biohacking is all about optimizing human performance, health, and wellbeing with the help of the latest science, advanced technologies, top experts, and data-driven self-experiments.

In times of turmoil, resilience is a virtue.
Biohacking has the potential to build resilience in times of difficulty. In other words, what challenges you makes you stronger.
Resilience is all about the ability to recover quickly. Resilience is all about building immunity against mental and physical ailments.
Resilience comes from peak life experiences, learning, and profound realizations. Resilience is not built overnight – Resilience is built iteratively over time.
A resilient being is like a phoenix that rises from the ashes. Stronger, wiser, smarter, healthier and more powerful than ever before.
Join 2 days of 35+ keynotes, hands-on exhibition, healthy food-court, thermogenic spa and incredible side-events in the company of top health, productivity, technology, and wellbeing experts, entrepreneurs, scientists, and thought-leaders.
Watch our invitation video:
BIOHACKER'S HANDBOOK (FIN)
JAAKKO HALMETOJA, TEEMU ARINA, DR. OLLI SOVIJÄRVI
Physician, Medical Advisor, Lecturer @ Stanford University
Master Herbalist, Director @ Wild Rose College of Natural Healing, Co-founder @ Harmonic Arts
KASPER VAN DER MEULEN (NLD)
Breathworker, Bestselling Author & Science Teacher @ MindLift Learning
Director @ The Millennium Project, Vice-chairman @ Humanity Plus & Fellow @ World Academy of Art & Science
Health Influencer, Author & Product Designer @ Supermarket Survival
Certified Sports Nutritionist, 3-time All Natural Bodybuilding Champion & President of BiOptimizers
VELI-JUSSI JALKANEN (FIN)
Health Innovator, Sitting Specialist & Chairman @ Salli Systems
Youtuber & Best-selling Author of Metabolic Autophagy & Stronger by Stress
Journalist, Blogger & Author @ Kemikaalicocktail
Breathwork Coach Certified in Wim Hof Method, Oxygen Advantage & Breathology
Licensed Clinical Psychologist & Body-oriented Trauma Psychotherapist
Certified Bulletproof Coach & Founder of Livehelfi & NoordCode
Certified Primal Health Coach & Yoga Teacher
Best-selling Author, Self-Leadership Coach & Personal Growth Expert
DR. EMILIA VUORISALMI (FIN)
More speakers to be announced soon.
Our 40+ TOP KEYNOTE SPEAKERS will cover topics such as:
• Longevity and life-extension
• Psychology of self-improvement
• Gut health and immunity
• Sleep, circadian rhythms and chronobiology
• Nervous system and brain health
• Nutrition, metabolism, fasting & ketogenic diets
• Water, cold, heat, light & electromagnetism
• Biomechanics, exercise & optimized training
• Resilience, stress management & optimal recovery
• Quantified self, wearables, genetic & lab testing
Upgraded Exhibition is full of exciting biohacking projects, supplements, devices, and gear for you to test out.

Upgraded Food Court caters to your keto, paleo, vegan, superfood, carnivore and plant-rich dietary requirements.
Upgraded Art with top international contemporary artists and performers showing off their best artworks combining science, technology, and art.
SOME OF OUR PREVIOUS EXHIBITORS
Finland is cooler than you think.
Dry sauna and ice swimming have always been part of Finnish culture. Finland is the leading country into the research of health benefits of heat alteration. Learn how to shut down inflammation, speed up recovery, activate genes for longevity, strengthen the immune system, and improve cardiovascular performance.
Experience first-hand ice baths, high-tech saunas, cryo-chambers, cryo-masks, infrared cabins, and hot tubs.
Workshops include breathing techniques (Wim Hof Method) and how to boost lifespan with regular sauna, ice bath and breathing exercises. If you ever wondered how to do it properly, here is your opportunity to learn from the top Finnish experts.






Upgraded Dinner is a hands-on cooking workshop and 5-course fine-dining dinner served in guidance of the award-winning chef Sami Tallberg who specializes on biohacking, ketogenic, plant-based, wild and seasonal ingredients (for VIP ticket holders only).
Upgraded Offsite is an overnight retreat in Finnish wilderness in guidance of some of the top personal trainers, and biohackers on the planet (for sponsors and invitation only).
Optimized Day Workshop for learning hands-on how to practically optimize your day from the moment when you wake up to the moment you go to sleep. Get to know some of the best techniques, technologies, nutrition, and supplements for boundless energy, sustained focus, and optimal recovery. In guidance of Biohacker's Handbook authors (Dr. Olli Sovijärvi, Teemu Arina, and Jaakko Halmetoja) and Siim Land (author of Metabolic Autophagy).
Tickets are refundable for 30 days and after that transferrable for free to any of our upcoming events or to another person. If for any reason you cannot come, you can also exchange your ticket to online participation or to any of our future events.
Notice on coronavirus situation (as of 17 Sep 2020):
The safety of our attendees is the highest priority and we have all the necessary measures in place to guarantee safety for our attendees and exhibitors.
Finland has the lowest incidence (top 5) of coronavirus in Europe, around 15 cases per 100 000 in a 14 day period. Our country enforces no draconian policies on its people. Our public healthcare is the best in the world with easy and free availability of testing.
There are no travel restrictions to Finland from Germany, Norway, Sweden, Estonia, Hungary, Italy, Latvia, Liechtenstein, Lithuania, Slovakia, Vatican, Cyprus, Georgia, New Zealand, Rwanda, South Korea, Serbia, Bulgaria, Thailand, Tunisia, Iceland, Poland, and Uruguay.
Essential travel for work-related reasons (e.g. to participate in this conference) is possible from the following countries: Austria, Belgium, the Czech Republic, Denmark, France, Greece, Luxembourg, Malta, the Netherlands, Portugal, Slovenia, Spain, Switzerland, Andorra, Ireland, Croatia, Romania, San Marino, the United Kingdom, and Monaco.
It is likely (but not yet confirmed) that work-related travel will be even easier from more countries than that (no voluntary self-quarantines) between 1.10-22.10.2020.
The purpose and requirements of a work trip based on employment relationships or assignments are determined during the border check. During border checks, the person on a work trip may be asked to present documents to verify that the entry requirements are fulfilled. Such documents may in particular relate to information on the employment relationship with your employer (volunteering for Biohacker Summit does not constitute a work-related reason), an assignment from your employer, and ticket to the conference. As an exhibitor, speaker, representative of the press, and as a business person doing business in Finland you will have easier time getting into the country.
For more information, please refer to instructions set by Finnish government officials here and here. The situation changes on a weekly basis.
For other countries, we recommend you either buy an online ticket to watch the live stream or talk to your embassy about the situation of traveling to Finland. We are happy to assist with any required documentation.
There are no mandatory self-quarantines, only voluntary ones. In other words, there are no legal ramifications. Our recommendation is to arrive in the country in advance with your mask on, self-quarantine and monitor your situation. If you have any symptoms or travel restrictions closer to the event, we are happy to exchange your ticket for online participation or to any of our future events.
Not yet ready to commit? Join our mailing list to stay updated of program and speakers:

days
hours
minutes
seconds
days
hours
minutes
seconds
Time until ticket price increases:
Discounted tickets available until 20th of September 2020

or until we are sold-out.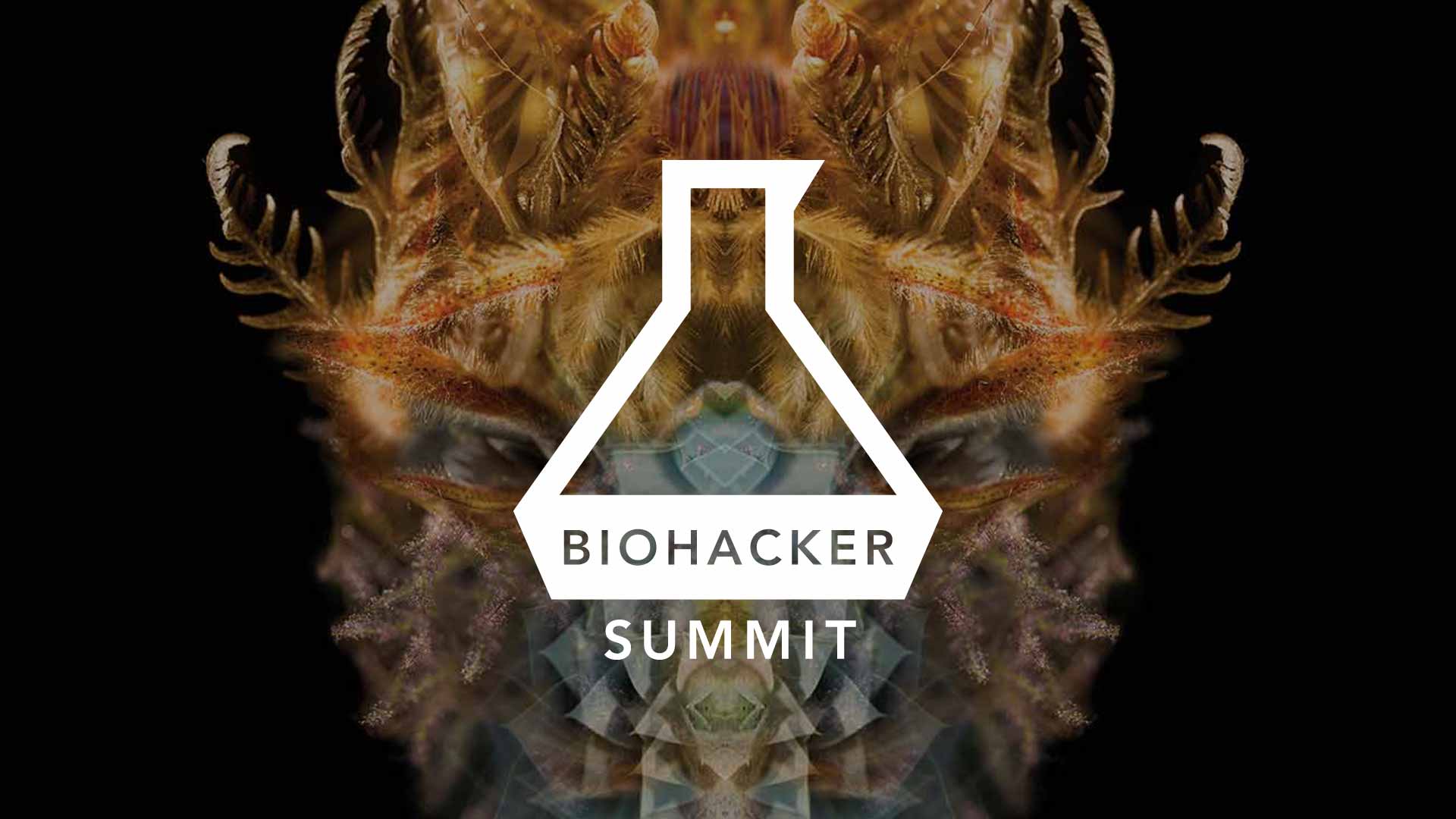 7-8 MAY 2021, AMSTERDAM, NETHERLANDS
"HACK THE EGO"
Would you like to volunteer to build and run this event?
Apply ASAP, latest by 25 of September 2020!
Organized by Biohacker Center & Messukeskus Expo and Convention Centre © 2020